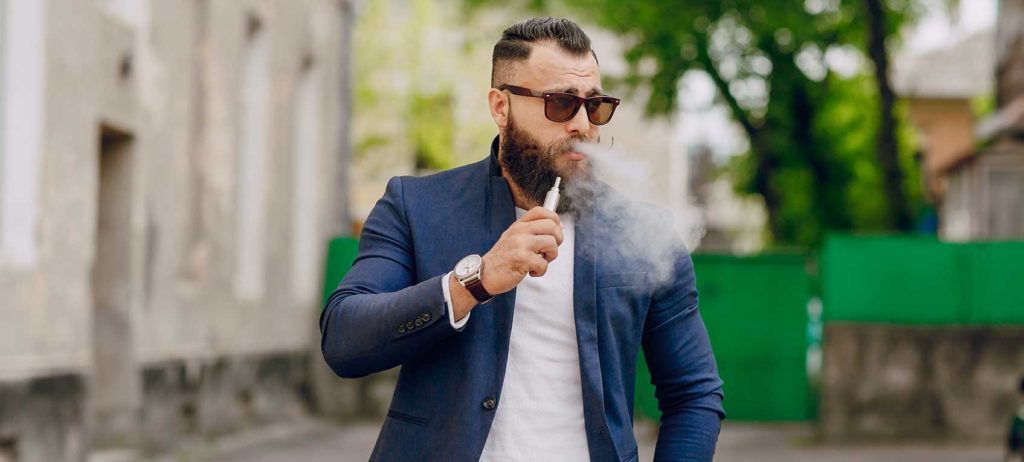 When you think of a typical vaper what image springs to mind?
With all the news coverage vaping gets a stereotypical vaper in your mind might be a 20 something male, possibly with a beard maybe a piercing and tattoos, blowing a huge cloud behind him as he goes.
An online survey has been collecting information about the typical vaper who buys online in the UK and the results aren't quite as you might expect.
The most common age bracket for someone purchasing online is aged over 40 years old at 66% but the over 50's aren't too far behind at 39%. Over 75% of you are male (come on ladies, are we really going to let the men beat us at shopping!) and a huge 83% of you have totally quit smoking. So it seems the typical vaper doesn't necessarily look how we might expect. Admittedly this survey is about people who already vape but for those of you looking to make the switch a study funded by Cancer Research UK published in the journal Drug and Alcohol Dependence might be interesting reading.
The researchers wanted to find out if smoking at the same time as vaping made any difference to motivation levels of those who continued their use of an ecig to quit smoking. 1489 adults in the UK were surveyed online. Taking into account age, gender, amount smoked, frequency of ecig use and social grade the researchers worked out that those people who stuck with their ecig had more chance than those who didn't. Dual users were less dependent on tobacco cigarettes and more likely to use an ecig to help cut down on the amount of tobacco smoked. Those who gave up on the ecig for reasons such as "doesn't feel like smoking" or "didn't help with cravings" were more likely to go back to full tobacco use. Those who stuck with their ecig also had a heightened motivation to stop smoking all together.
So now you know very few vapers are "stereotypical vapers", that vaping is something for everyone no matter your age, gender or reasons for wanting to try vaping, it can help if you're struggling to move away from traditional tobacco, why not give it a try. I'm not a typical vaper and you don't need to be either!