Since the start of this blog we have regularly referenced and discussed research published in many of the large medical journals, did you know some of them also have a section for articles?
Published in the British Medical Journal (BMJ) the article is titled "E-cigarette use in public places: striking the right balance" and tries to dispel the myths and fear mongering surrounding ecigs and the recent new laws. The authors are all names you will recognise if you read this blog often, Linda Bauld, Ann McNeill, Peter Hajek, John Britton, and Martin Dockrell, and are all very much respected in their fields of expertise.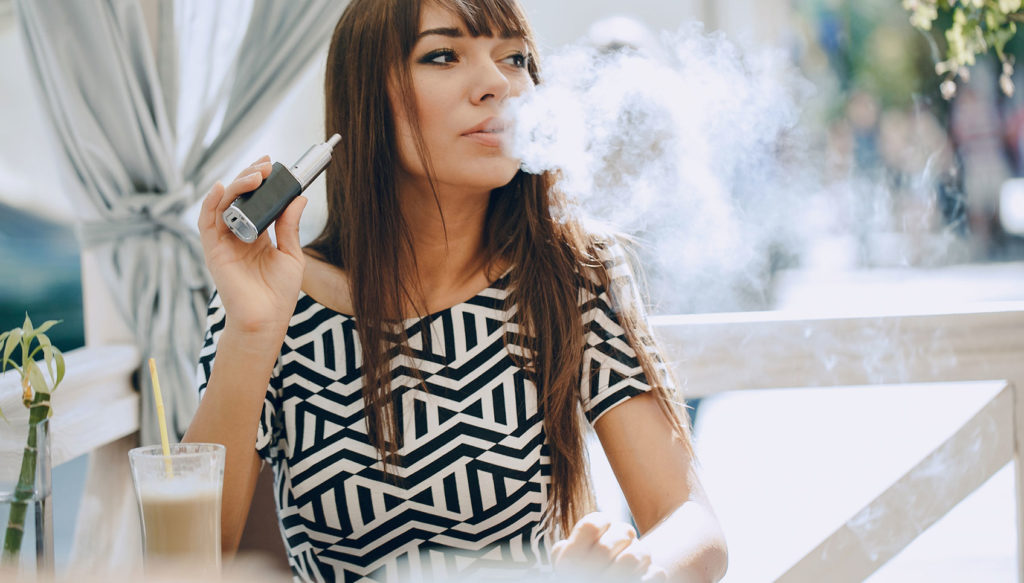 They cover 3 areas of concern in the article (all with very long answers so I'll summarise), starting with:
Firstly "Is e-cigarette vapour harmful to bystanders?" in short the answer is no. The report by the Royal College of Physicians titled "Nicotine without smoke: tobacco harm reduction" summarised many of the recent studies to reach its conclusion that there was no evidence that passive exposure was likely to cause significant harm to bystanders. Although exhaled nicotine can be deposited on surfaces, it is at extremely low levels and no mechanism has been proposed by which these deposits could be ingested in doses that could cause physical harm. So even licking the window all day you couldn't ingest enough nicotine from deposits to cause you harm, other things maybe but not the nicotine.
The second section is "How could a ban on e-cigarettes in indoor places affect smoking?" Again they don't see this as a good idea. For Children or young adults they reference the studies that researched the "gateway effect" showing that ecigs do not normalise smoking or encourage none smokers to take up the habit of traditional tobacco or ecigs. Adult smokers are finding ecigs more useful as a smoking cessation tool than pharmaceutical options but the misconceptions that ecigs are as bad as cigarettes seems to be growing. Banning ecigs in places smoking is banned would promote that misconception and deter potential switchers away from trying.
Thirdly "What are the views of stakeholders?" believe it or not but stakeholders aren't the users of ecigs (who has the biggest stake if it's not the vaper?) but employers and those who set the guidelines for employment. In this section they talk about the recommendation from Public Health England who decided that national legislation was not acceptable in this area as there were too many variables so a set of guidelines were suggested instead. These are: make a clear distinction between vaping and smoking; ensure policies are based on evidence of harm to bystanders; identify and manage risks of uptake by children and young people; support smokers to stop smoking and stay smoke free; and support compliance with smoke-free laws and policies. This would allow a builders merchant to make more relevant rules about its vaping policy compared to the school down the road.
They close the article with the conclusion that the evidence to date does not support a policy to stop e-cigarette use in enclosed public places and such policies could have significant consequences by sustaining the use of smoked tobacco. In addition, if and when vapour products with a medicinal license become available, it will be important to allow their use indoors, just as any other medication can be used indoors.
It's a great article and should have been broadcast widely but it hasn't been so in some regards it's a shame this article is in the BMJ, it means most people and policymakers won't get to see it unless they go looking for it. Or we tell them about it.