Forbes Magazine posted a really good article about ecigs this week titled "How Vapers Can Help Smokers Quit" on their website, written by Sally Satel. Ms. Satel suggests that people might be able to get more out of ecigs to help quit smoking if there was some kind of buddy system in place. Sounds like an odd idea, right? Maybe. Maybe not.  

She starts the article talking about a recent research project in Scotland. Psychologist Christopher Russell and his colleagues from The Centre for Drug Misuse surveyed over 7,000 people about vaping and their personal vaping habits. According to the data they collected, more than 80% of smokers had quit smoking totally since they started vaping regularly. While there is a chance that this survey may have made it to one of the big vaping forums and so may have been biased by that, 80% is still a very good percentage.
Included in the survey was the question:
What could smokers, who are curious about using ecigarettes to quit smoking, learn from vapers who have quit or significantly reduced their smoking by using ecigarettes?
My answer is similar to the most popular reply; the right device and flavour are the most important, and what works for one person won't necessarily work for the next.  
The list could be kept at the local health centre or Stop Smoking Service – often the first stop for a smoker looking to switch. When contacted, the vapers could recommend what equipment to use, which flavours to choose, where to get them from, and how to maintain the device, while also offering encouragement and motivation when needed. 
The idea might sound a little bit weird, but Ms. Satel is not the first to think of this buddy system and she certainly won't be the last; and don't we sort of do it already? I haven't met a single vaper who isn't happy to talk about what they use, how long they have been vaping and how they got started.  In every vape shop I've ever been in there is always a customer eager to share their story with someone who wants to get started. I've never met a vaper, even on the street, who wasn't happy to talk about vaping.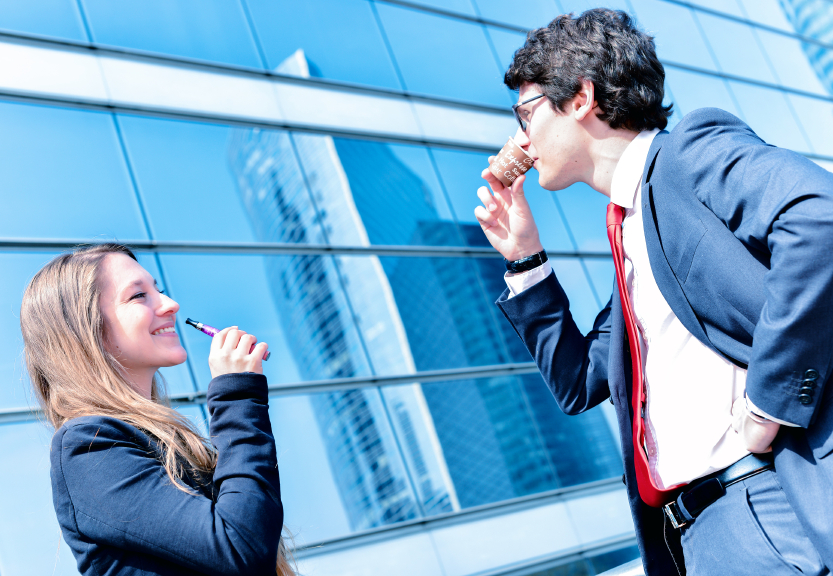 Then again, she might have a point; if you don't know anyone who vapes then how do you know it's a good vape shop, if you don't know anything about vaping? And who has the nerve to go up to a random person on the street and just ask? If the buddy system is the way to go to help people make the switch then, I'll happily put my name down to help, whether it's a formal system or not. How about you?  
In the meantime, until such a list exists you can always head to our Facebook page and ask your question, or if you prefer, pop into any one of our stores and ask us face-to-face. Even if your e-cig wasn't purchased from us, we will still help; we have a very knowledgeable team of guys and girls working for us.