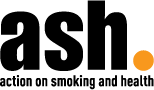 As promised, it's ASH UK and Denmark (Action on Smoking and Health), and an article from Reuters this week.
Let's start with ASH Denmark.  A few weeks ago I covered the subject of Denmark's introduction of the Tobacco Products Directive (TPD).  Well the news is, for now at least, it's being postponed.  The law was supposed to be in place by November this year, but due to campaigning by the Danish Vapers and their Consumer groups the Danish Ministry of Health have decided to postpone the processing of this proposal until the next parliamentary session which would also be after the next election.  According to the Danish Union of Vapers this means that e-cigs will not be included in the "smoke free environment" law in November, the Ministry of Health say that this delay will help them to gather more knowledge and information.  So it may well be that vaping will get its own laws or included into the "smoke free environment" law at a later date,  I hope it will get its own bespoke law that would fit vaping and all it's forms much better than being strong-armed into current legislation.
ASH UK would like you to know you are not alone, they don't mean in a scary stalker kind of way either, last year they reported that 2.1 million vapers existed in the UK, there's another 500,000 of us now.  Yes, according to ASH there are now 2.6 million Vapers in the UK.  If every one of you come to VapeFest it will be brilliant! They say that 1.4 million are "Dual Fuellers" which means that some of you are still using the occasional tobacco cigarettes alongside your e-cigs.  However they don't say how many tobacco cigarettes counts as a duel fueller, is it 10 a day, 1 a week, or 1 a year?  Either way, if you have cut down or given up totally it's a massive achievement, so well done all of us!
ASH has found yet again that use amongst never smokers is still negligible. But rates from 2014 that 17.6% of smokers using e-cigs have remained unchanged and are still at 17.6% in 2015.  ASH think that this may be due to e-cigs being demonised in the press and the growing false belief that e-cigs are worse than tobacco cigarettes for you.  They also noted that e-cig preference has changed too, as time moves along and the next generation of devices becomes more effective they also seem to become more popular.  In 2014 55% of vapers were using cig-a-likes and just 41% were using a tank style or something more advanced.  In 2015 those numbers have reversed with tank styles being used by 66% of users and cig-a-likes at only 32%.
For the full details of the survey you can read the ASH UK PDF document here.
Lastly Reuters had an article recently that's worth a quick read, entitled "is nicotine all bad?" They start by talking about nicotine gum and then move on quite quickly to e-cigs and how disruptive they are proving to be within preconceived ideas.  They raise the idea that some people just can't get their heads around the fact that nicotine might actually not be as lethal as we have been told for years it is, now technology has moved on enough to be able to separate nicotine from smoking, you can have your nicotine and survive it, in fact some studies have shown it might be beneficial to some groups of people, nicotine may possibly be able to slow the progression of Alzheimer's and Parkinson's disease or help sufferers of ADHD.
Whatever the final outcome this debate is bound to rumble on for years into the future until one side or the other can prove without doubt if nicotine is positive or negative.  Until then though, its defiantly very interesting seeing what could be.