Last week we spoke about the responses to the Freedom of Information request submitted that asked local councils about their vaping policies. This week news has reached me that Hertfordshire County Council could very possibly be leading the way on local ecig legislation.
On Thursday November the 24th the 4th item on the Council agenda was "TOBACCO HARM REDUCTION: A POLICY STATEMENT ON ELECTRONIC CIGARETTES" with the purpose of the report being "To ask the Panel to consider and comment upon a draft Policy Statement on the use of electronic cigarettes (e-cigarettes) to reduce the harm from tobacco in Hertfordshire."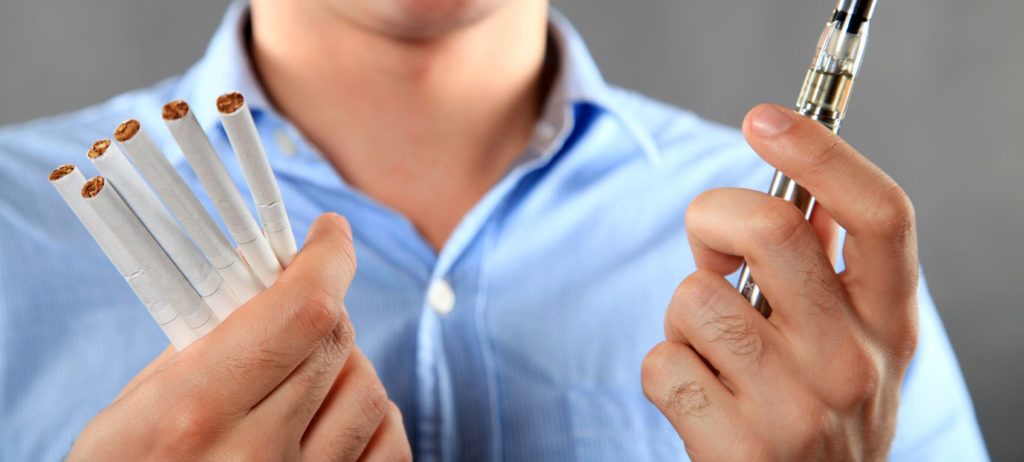 They seem to have taken the information from Public Health England, and the Royal College of Physicians (both documents they have also linked to in the report) very much to heart and paid attention to the details too, especially the science bits. The whole document is pages long but summarised very nicely towards the end in a handy little chart.
If you live in Herefordshire what can you expect? Well as long as you have a licensed or CE marked product, a lot more flexibility than other councils. If you work outdoors the rules are that vaping is allowed anywhere in the grounds but not in council vehicles just like food and drink for road safety reasons. If you work indoors on council property, if none of your colleagues object and your vapour is minimal you might be able to vape at your desk, if there's quite a few vapers they suggest an indoor area maybe allocated for use on breaks. You probably won't be able to charge your device or batteries in the building though.
For community sites within the council area such as hospitals the policy could be to allow vaping anywhere in the grounds as long as there are no child play areas. They do stress the point that vapers should not be required to stand with smokers in a smoking shelter or restricted area provided for smokers. Acute hospitals maybe providing communal areas for the patients to vape and the staff could have the same. For Mental health units they simply use the word "Allow". Maternity areas/units should also consider internal vaping areas. For prisons and custody areas again it's just a straight forward "Allow"
Moving into the wider community council areas such as play parks and places of learning for children the advice is to consider "adult only" indoor areas for the staff where the children are not allowed to enter. For adult residential areas bedroom and communal area use is allowed however charging in an oxygen rich environment is not acceptable. Public transport like buses and trains are enclosed areas and the suggestion is that in the enclosed areas it's not allowed but it is in the open areas. They do admit on this section though that it would be "difficult to monitor". The hospitality industry is the last section and the advice there is that:
"Permit in all open spaces. Permit vaping areas in restaurants, pubs and hotels subject to considering nonvaping areas and ensuring the amount of vapour and smell is not intrusive to others"
This is just draft form and hasn't yet been brought into the rules but doesn't all that sound like it's been considered and well thought out? It seems they may be the first council to have some common sense about ecigs and have definitely read the information at hand rather than headed straight to panic mode. Maybe all the local councils should be taking a look at what Hertfordshire is trying to achieve and getting some basic common sense rules in place. I think I'll forward this information to my local council, try to show them how it should be done!
P.S. It's nearly Christmas and if you want to buy the vaper that has everything something different Doctor Farsalinos (huge vaping advocate, I've referenced his work on this blog many times) has just co-authored a book. Available on Amazon and all other online bookstores it's titled "Analytical Assessment of e-cigarettes: From contents to chemical and particle exposure profiles" Admittedly it's not quite coffee table browsing but they might still like it.