Have you ever been made to stand in the smoking shelter by your employer while you vape? It seems that could be a little bit naughty of them.
A report has been commissioned by Freedom to Vape, by using the freedom of information act they contacted every council in the UK to ask about their vaping policy.
In total 386 councils responded, a response rate of over 92.5%.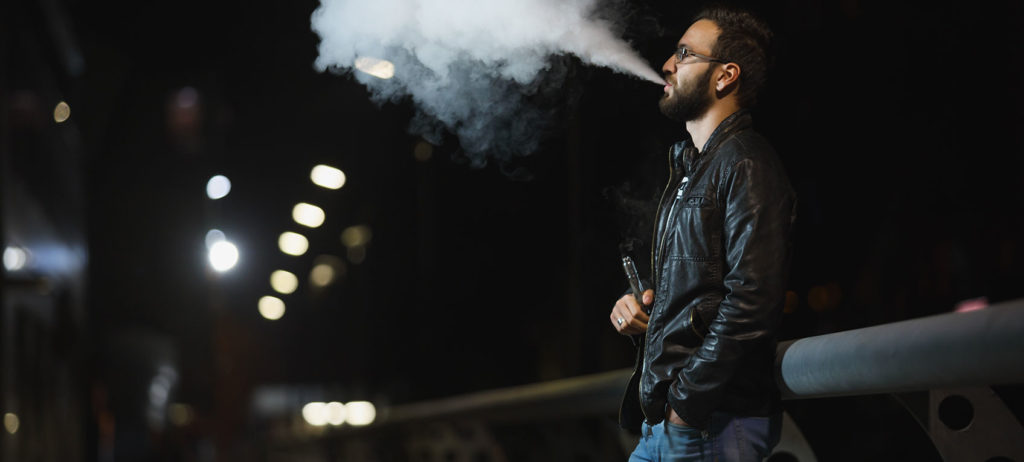 The results of request are that:
112 councils (29 per cent of those who responded) require vapers to use designated smoking areas in all or some circumstances, despite the fact that vapers are not smokers – indeed the vast majority of those who vape do so as a means of quitting combustible tobacco or to reduce the amount of tobacco they consume. Two included in the list required vapers to vape in close proximity to designated smoking areas.
335 councils (87 per cent of those who responded) have the same (or effectively the same) policy on vaping as they do on smoking.
Just one council – the London Borough of Enfield – allows vaping indoors and actively encourages staff to vape instead of smoking combustible tobacco, in line with recommendations from Public Health England and the Royal College of Physicians.
Three other councils (Belfast, Chiltern and South Bucks) allow vaping at desks; however, they do so because currently there isn't a policy in place.
Huge pat on the back for The London Borough of Enfield (also Belfast, Chiltern and South Bucks, keep it that way too please) but where does that leave the rest of us? Out in the cold apparently. Considering Public Health England's (PHE) published guidelines about vaping, which are:
Make clear the distinction between vaping and smoking.
Ensure policies are informed by the evidence on health risks to bystanders.
Identify and manage risks of uptake by children and young people.
Support smokers to stop smoking and stay smoke-free.
Support compliance with smoke-free law and policies.
Most councils seem to fall far short of the recommendations. With very few of them recognising a difference between vaping and smoking and not making policies based on evidence. What's worse is asking someone who no longer smokes to stand in the one place they have chosen not to be – the smoking shelter. Is asking non smokers to go to the smoking shelter complying with smoke free laws? I don't claim to be psychic but I do sense a legal case coming soon!
If you want to see how your local council responded all the information is on the Freedom to Vape website (My local council couldn't even be bothered to acknowledge the request) and if you want to voice your own opinion you can do so using the write to them website.