Public Health England is getting involved in vaping again, and again it's on a positive note. Now they have written and published advice for employers on how to treat vapers at work.
The advice is contained in 3 documents, the first is titled "Use of e-cigarettes in public places and workplaces: advice to inform evidence-based policy making" the second is "Report of PHE stakeholder 'conversation' on use of e-cigarettes in enclosed public places and workplaces" and thirdly we have "E-cigarettes in public places and workplaces: a 5-point guide to policy making".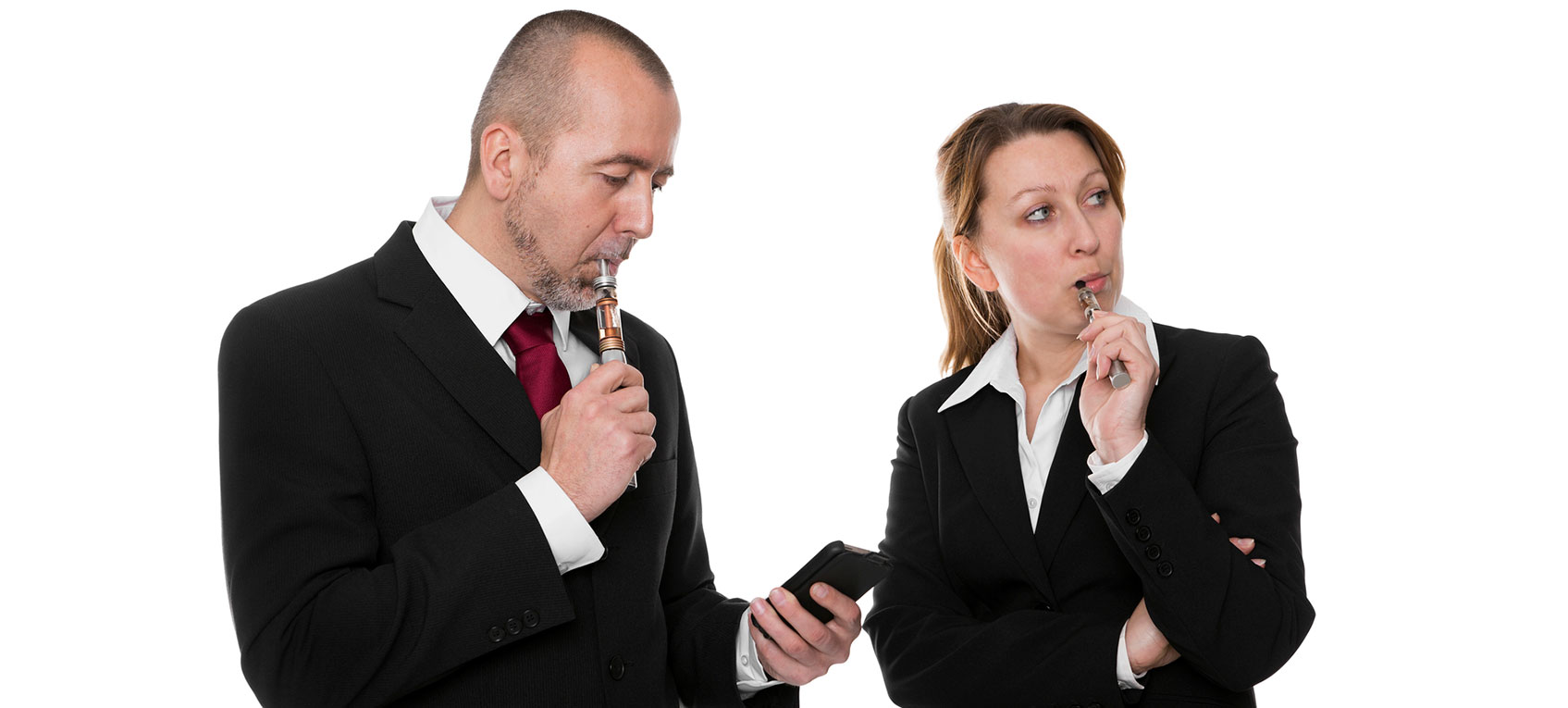 The most interesting to me is the third document (it's also the shortest) and it's the one I'll talk about, but all 3 are available for your perusal here. The other two documents expand on the 5 points laid out and summarise the way they came to these conclusions.
This page is very simply laid out with just a 5 point bulleted list:-
 Make a clear distinction between vaping and smoking
E-cigarette use does not meet the legal or clinical definitions of smoking. Furthermore, international peer-reviewed evidence suggests that e-cigarettes carry a fraction of the risk of cigarettes and have the potential to help drive down smoking rates, denormalise smoking, and improve public health. So policies need to be clear on the differences between vaping and smoking.
Ensure policies are based on evidence of harm to bystanders
The evidence of harm from secondhand smoke is conclusive and provides the basis for UK smokefree laws. In contrast, international peer-reviewed evidence indicates that the risk to the health of bystanders from secondhand e-cigarette vapour is extremely low and insufficient to justify prohibiting e-cigarettes. This evidence should inform risk assessments.
Identify and manage risks of uptake by children and young people
E-cigarette use is not recommended for young people and this is reflected in the UK's age of sale and advertising restrictions. However, because adult smokers use e-cigarettes to quit smoking and stay smokefree, the products can help reduce children's and young people's exposure to secondhand smoke and smoking role models. In developing policies for child and youth settings, guarding against potential youth uptake should be balanced with fostering an environment where it is easier for adults not to smoke.
Support smokers to stop smoking and stay smokefree
E-cigarettes are used almost exclusively by smokers and ex-smokers and are now the most popular stop-smoking aid in England. To help smokers to stop smoking and stay smokefree, a more enabling approach to vaping may be appropriate to make it an easier choice than smoking. In particular, vapers should not be required to use the same space as smokers, as this could undermine their ability to quit and stay smokefree.
Support compliance with smokefree law and policies
Maintain and support compliance with smokefree requirements by emphasising a clear distinction between smoking and vaping. Indicate accurately where vaping is permitted or prohibited, and communicate the policy clearly to everyone it affects.
The way I read those 5 suggestions is that PHE are very much taking a common sense, evidence based approach and suggest that employers do too.
Don't demonise your vaping employees, they are trying to do something good for their health, you should learn the difference between smoking and vaping and help them.
Don't panic that the cloud of vapour is going to mean instant death, look at the evidence before you over-react.
Don't ban them totally because a child may see someone using them but provide a discreet place the vaper can go, after all you wouldn't ask someone to remove their Nicotine patch while working at their desk would you?
Don't send your vaping staff out to the same shelter as the smokers; it's not a nice place for a non-smoker and it may make it harder for them to stay off the ciggies.
Don't blanket ban the vapers, put some signs up to show where vaping is acceptable and where it isn't, just like you do for smoking, perhaps even provide a vaping room nearby.
Common sense!
If you have trouble vaping at work then maybe show the PHE information to your boss and it might help, you could also show him this article from the Nottingham Post, back in May they decided to overturn the blanket ban on vaping on the hospital grounds, saying that:
"We have a duty to help our patients and staff make healthy life choices, and can't ignore the potential benefits of electronic cigarettes as a nicotine replacement therapy. We're now allowing e-cigarettes on our grounds to give our patients, staff and visitors more choice in how they quit smoking."
Much better idea than the Big Red Panic Button and it was all down to advice and recommendations from PHE.