More and more people are moving onto bigger and better ecigs these days so occasionally I like to do a gentle reminder about battery safety. You don't need to be a fully qualified electrician to vape safely but you do need a little bit of common sense. Follow these tips and you should be vaping safely for years.
Those devices with an inbuilt battery are probably the easiest to take care of. They will usually come complete with a charging cable and instructions. Although you may have similar looking cables, some cables have circuits that tailor the power output so it is highly advised that only the cable that was supplied should be used.
Don't leave your device or batteries charging unattended or overnight. In the unlikely event the batteries should vent it could cause a fire.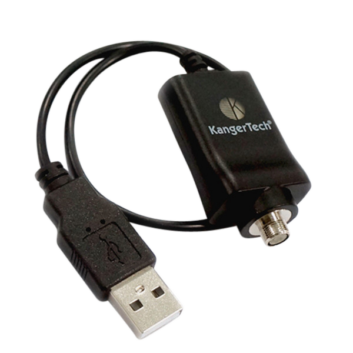 If you are using a USB plug to power your charge cable check the output of the plug is compatible with your battery's charge tolerance, too high an output and even the right cable might not be able to protect you.
When your device isn't in use turn it off! In your pocket or handbag also counts as not being in use. If you have removable batteries then you will need a battery box to transport them when they aren't in your device. You can buy these for just a pound or two from any vape shop. Never put a loose battery directly into your pocket as small change or keys will cause them to short and possibly explode.
Batteries are not fans of extreme temperatures; don't let them get too hot or too cold. Keep them out of direct sun and heat; don't leave them outside in winter (overnight in the car for example).
Batteries also don't like water; if your device or batteries get wet allow them to dry out completely and check for any visible damage. If in doubt seek the advice from your local vape shop.
Inspection of device and batteries should be undertaken regularly for signs of damage. Batteries should be checked for signs of corrosion or leakage as well as nicks or cuts to their wrapping and use should be stopped immediately and advice sought from your local vape shop.
If your device takes replaceable batteries then only quality batteries should be used, with special attention given to the correct amperage rating. Most devices with electronics built in will not fire if you try to exceed your battery limit. However this safeguard should not be relied upon and a competent understanding of the correct coil resistance range should be known. Once again this information will be available in the instructions or from your local vape shop.
Mechanical devices, those that don't contain electronics pose the highest risk of shorting and over stressing the batteries. Therefore should only be used by advanced and competent vapers.
Only use a reputable vendor, someone who knows what they are talking about and won't sell you something totally unsuitable for your needs. If you are in any doubt just ask, even if you didn't buy it from us we can still offer advice and guidance. All our stores are open 7 days a week; we want you to be able to enjoy your vaping safely.