I've heard it said time and time again that one of the worst things about quitting cigarettes is the weight gain it causes. It seems that those who choose an ecig to help them may have one less thing to worry about in that department. A study published on the 5th of January in the journal Nature claims that those who use an ecig to quit "show no statistical weight difference to smokers after one year". Stop-smoking medications seem to show some benefit whilst being used, but often weight gain can occur once the treatment has been completed, a reason often given for relapses back to tobacco.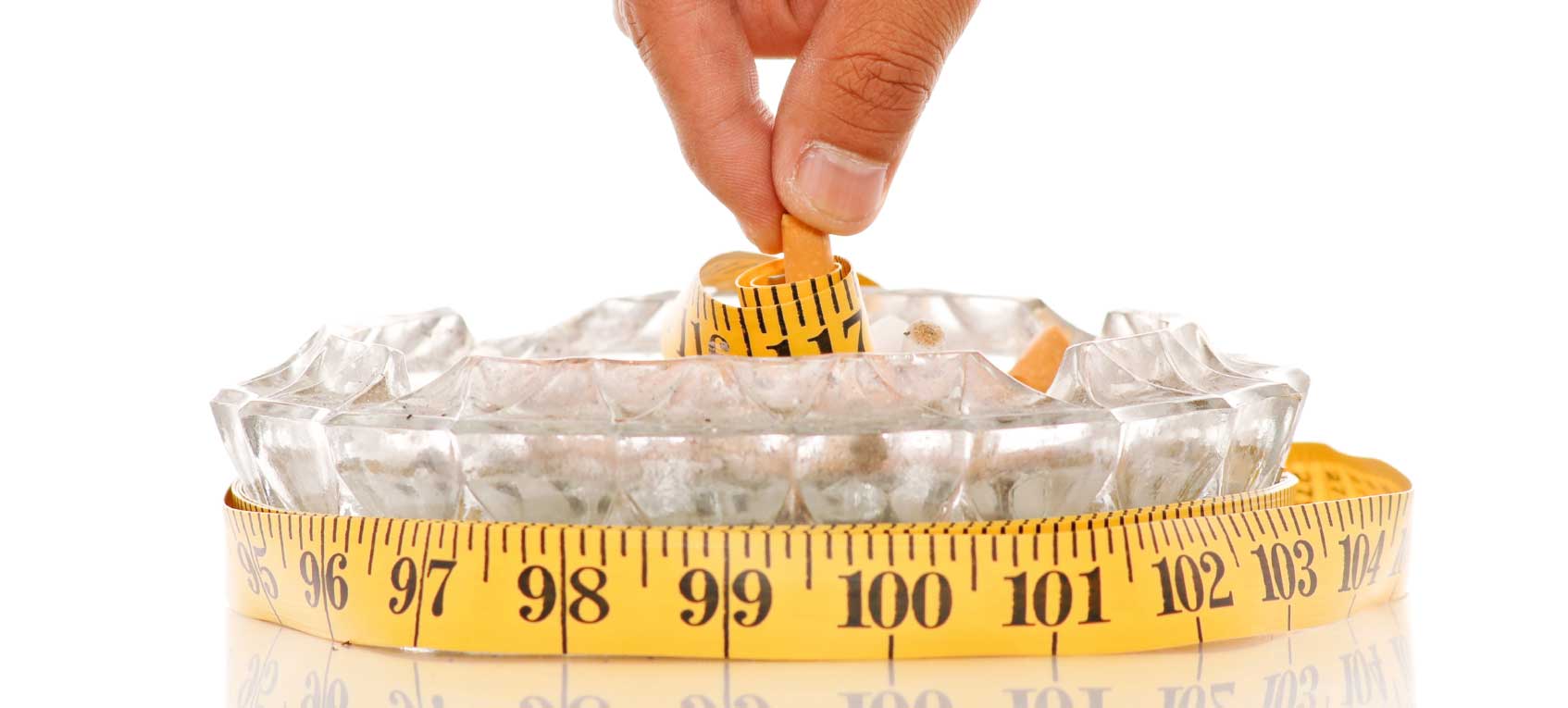 The research team started off this study with 300 participants, who were all current smokers, and none of those involved had expressed that they already wished to quit cigarettes. The team took height and weight measurements on the first day and the participants were assigned either 24mg, 18mg or 0mg eLiquids, along with a lookalike type device. Measurements were then re-taken at 12 weeks, 24 weeks, and 52 weeks, along with questions about the amount of appetite each participant experienced, ranging from 0 – no appetite to 4 – extreme increase of appetite. Participants demonstrated an overall decrease in appetite during the 52 weeks, and no one at any stage reported 4 – extreme increase of appetite.
225 participants returned at week 12, 205 at week 24 and 183 at week 52; still well over half of those who started the study. Of those 183 completing the study, 13% of the 24mg group had successfully switched over to ecigs along with 9% of the 18mg group and 4% of the 0 nic group. The rest had either gone back to smoking or were now dual fuelling (using both ecig and tobacco). At weeks 12 and 24, a small amount of weight gain was noticed, but by 52 weeks the results matched smokers who had never attempted to quit or people who had never smoked. Those who gave up the study before weeks 12, 24 and 52 noticed an increase in weight compared to those who stuck it out.
On average, the participants put on between 2.4kg and 2.9kg in the early part of the trial but that had gone again by the end. The study was started when lookalike ecigs were much more common than today's "pen style" devices, and the team believes if they started now, the results would be much better as the technology has improved by leaps and bounds since then. I know when I switched, my taste buds came back after about 2-3 weeks and all I wanted to eat was my hubby's lasagna, I knew it had never tasted that good before! From my own experience, being able to taste food properly again probably accounts for the initial weight gain in most of the participants. So now, vapers not only notice overall general health improvements when they switch from tobacco, but they also have less chances of piling on the post-quitting pounds and not being able to lose them later- a win-win for all!