I wasn't sure I'd ever see this day but here it is; the Royal College of Physicians (RCP) have also now given ecigs the green light. The subject has been covered widely in The Telegraph, The Guardian, The Daily Mail– even The New York Times ran a story about it. And that's just the paper press; Sky News, The BBC, ITV and most of the breakfast news TV shows had an "expert" available to discuss the news. It's probably been as big a story as the Public Health England (PHE) announcement a few months ago that said that ecigs are 95% safer than tobacco cigarettes. The reason for that is it's pretty much the same announcement, but this time by the RCP, not the government.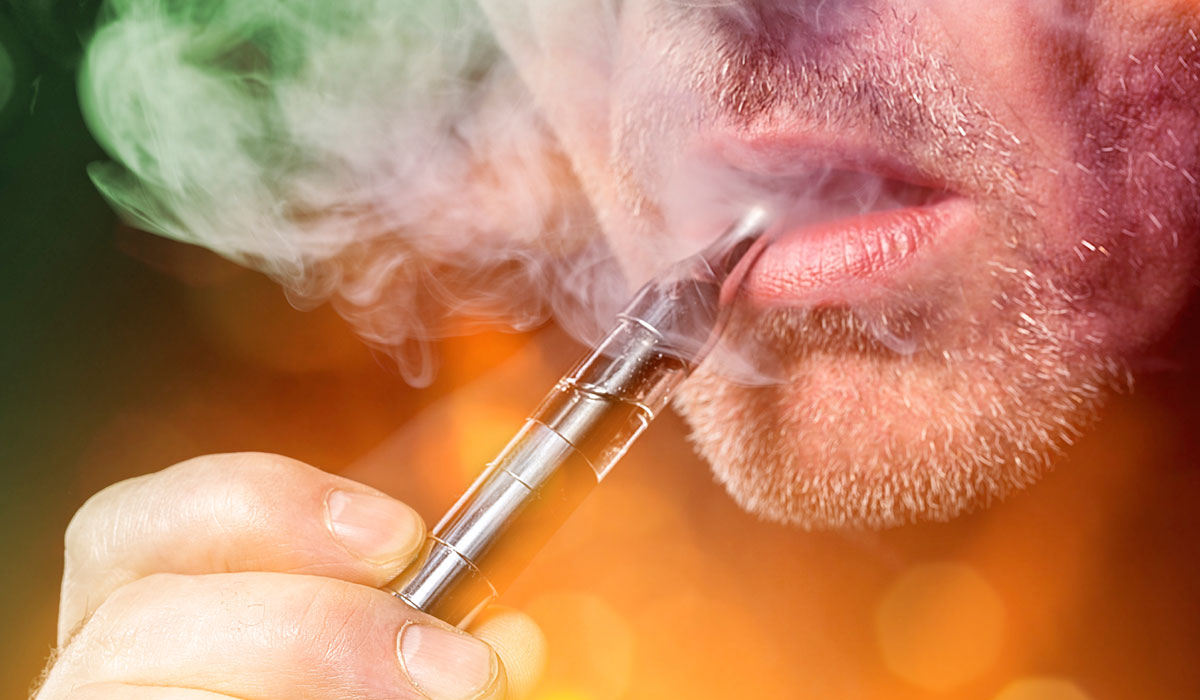 The entire RCP document is available for your perusal, but at 206 pages long, it's probably more than most of us want to read over a cup of tea and a biccy, so I'll share some highlights with you. Firstly, what is the RCP? The RCP is a professional body dedicated to improving the practice of medicine, founded back in the 1500s. The RCP has worked hard to set international standards in medicine, and in 1962 they published the precursor paper to the American Surgeon General's paper linking tobacco cigarettes to cancer. Tobacco and NRT has been on the RCP radar for quite some time; ecigs are a recent addition but they learn fast at the RCP, and can see the benefits of them already.
Secondly, the authors, are a quality mix of experts in the tobacco and harm reduction field, some with names you will have heard from me before- Prof. Linda Bauld, Deborah Arnott (ASH UK), Prof. John Britton, Martin Dockrell, Prof. Peter Hajek, Prof. Ann McNeill and Prof. Robert West are just a handful of the people involved in this report. Sifting through years worth of research on ecigs, the RCP comes to the same conclusion as PHE; ecigs are only 5% as harmful as tobacco. They also say that:
"There are concerns that e-cigarettes will increase tobacco smoking by renormalising the act of smoking, acting as a gateway to smoking in young people, and being used for temporary, not permanent, abstinence from smoking. To date, there is no evidence that any of these processes is occurring to any significant degree in the UK. Rather, the available evidence to date indicates that e-cigarettes are being used almost exclusively as safer alternatives to smoked tobacco, by confirmed smokers who are trying to reduce harm to themselves or others from smoking, or to quit smoking completely."
This makes another well respected organisation that states there is no evidence of a "gateway effect".
The RCP also say that regulation is needed to ensure the products are as safe as possible, but that:
"regulation should not be allowed significantly to inhibit the development and use of harm-reduction products by smokers." As the technology improves "the vision of a society that is free from tobacco and the harm it causes becomes more realistic" and that "technological developments and improved production standards could reduce the long-term hazard of e-cigarettes even further".
They wrap up the document with the point that:
"in the interests of public health it is important to promote the use of e-cigarettes, NRT, and other non-tobacco nicotine products as widely as possible as a substitute for smoking in the UK."
Yes, they really did say promote the use of ecigs!
However there are still a few hardliners out there who prefer the quit or die approach to tobacco control and believe that the UK is becoming one big ecig experiment. Stanton Glantz from the University of California is one of those hardliners and he seems to be very anti ecig; he said that:
"They are taking England into a series of policies that five years from now they all will really regret. They are turning England into this giant experiment on behalf of the tobacco industry."
Fortunately, he seems to be a minority and in 5 years' time, I hope someone reminds him of this quote so he can eat his words. Right now, I'm glad I live in the UK where they are willing to focus on the evidence we have right in front of us and they aren't scared to stand up and say 95% safer is good enough when the product they replace is deadly to 50% of users, not the what ifs of the hypothetical, possible, maybe future.
How many times will 95% safer have to be said before people stop trying to claim ecigs are the devil's work?