Anecdotal evidence about feeling better once you switch from smoking to vaping has been rife amongst vapers for years but now the research appears to be catching up. A Study led by Roswell Park Cancer Institute in America has been published in the Nicotine & Tobacco Research Journal and has shown significant evidence supporting vapers' claims that they feel better once they are no longer inhaling all the rubbish included in tobacco smoke. The study wanted to find out if the vapers claims that you get the nicotine with none of the rubbish where anywhere near true.
The researchers took a group of 20 current smokers, who had smoked for an average of 12 years and had a desire to quit, and tested their urine samples (ewww, who said research is boring?) for seven nicotine metabolites and 17 tobacco smoke exposure biomarkers. They then gave each of the smokers a 1st generation ecig (slightly bigger than a lookalike type but not as good as the more common devices available today) to use for 2 weeks and tested them again after 1 weeks use and again at the 2 week end date.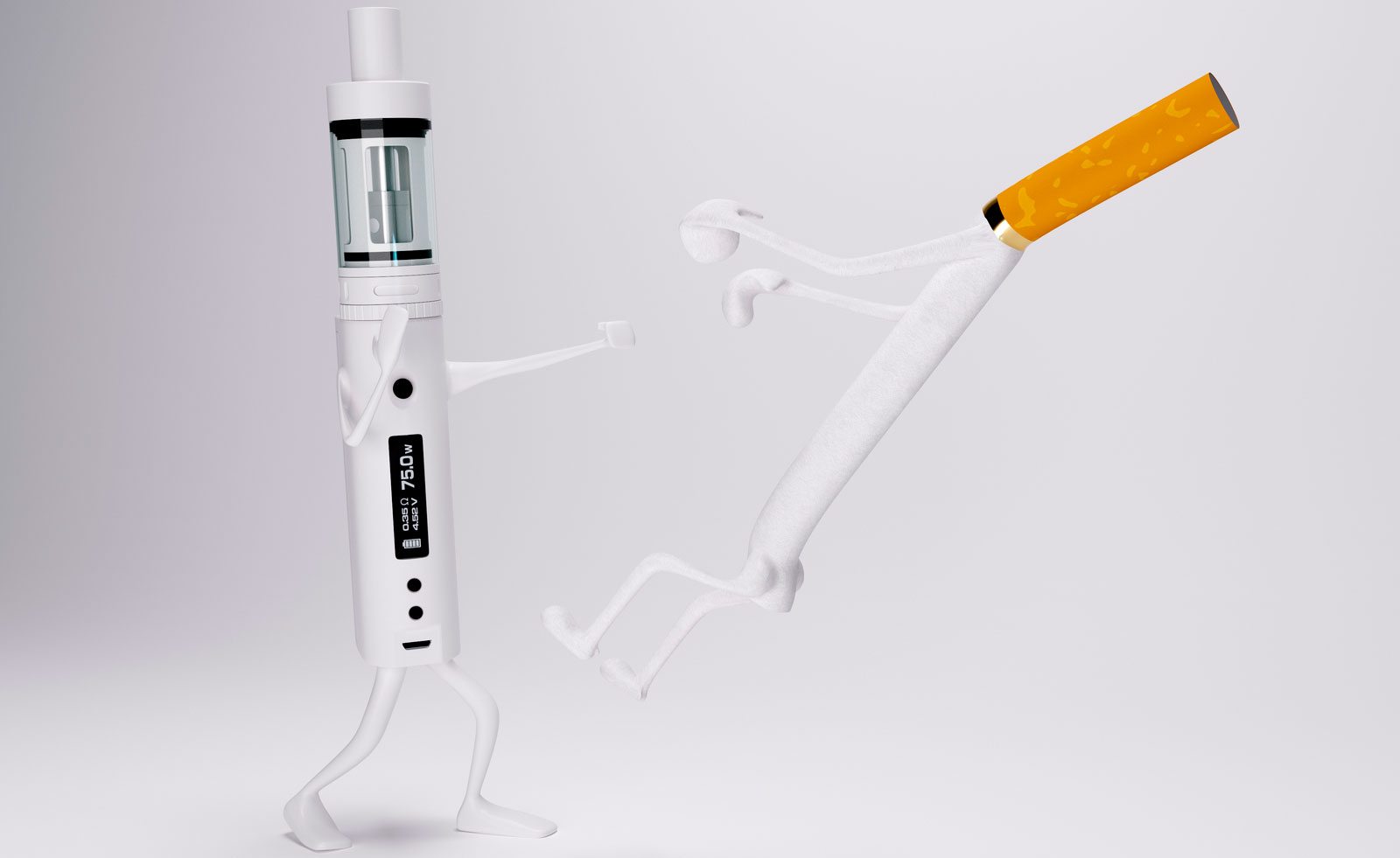 In total 45% of the participants were able to just use their ecig with no tobacco at all after the 2 week period, with 55% continuing with their tobacco cigarettes. After the 1st week with the ecig the biomarkers the researchers were looking for had significantly decreased in those just using the ecig and the nicotine levels had remained similar. And then they reduced even further after the second weeks testing. This led the team to the conclusion that:
"The decline in toxicant levels was similar to the decline seen among tobacco users who quit smoking. Nicotine metabolites remained unchanged among the majority of study participants, confirming findings from earlier laboratory studies showing that e-cigarettes effectively deliver nicotine to the blood."
The researchers believe this was the first study of its kind and demonstrates that switching from smoking to vaping may reduce the exposure of numerous toxicants and carcinogens present in tobacco and that the data they gathered in the study will help in the evaluation of ecigs as a harm reduction device. Lead author Maciej Goniewicz, PhD, PharmD said that:
"This study suggests that smokers who completely switch to e-cigarettes and stop smoking tobacco cigarettes may significantly reduce their exposure to many cancer-causing chemicals."
It seems the scientific evidence supporting vapers anecdotal evidence may finally be beginning to arrive. This study was originally conducted between March and June 2011, I have no idea why it has taken this long to publish the results but some suggest it's a little late now that the Tobacco Products Directive is in effect across Europe and the FDA regulations across America, however I think that every bit of good research helps with public opinion and will hopefully help to build confidence in those nervous about switching to ecigs, especially when the results are this positive.