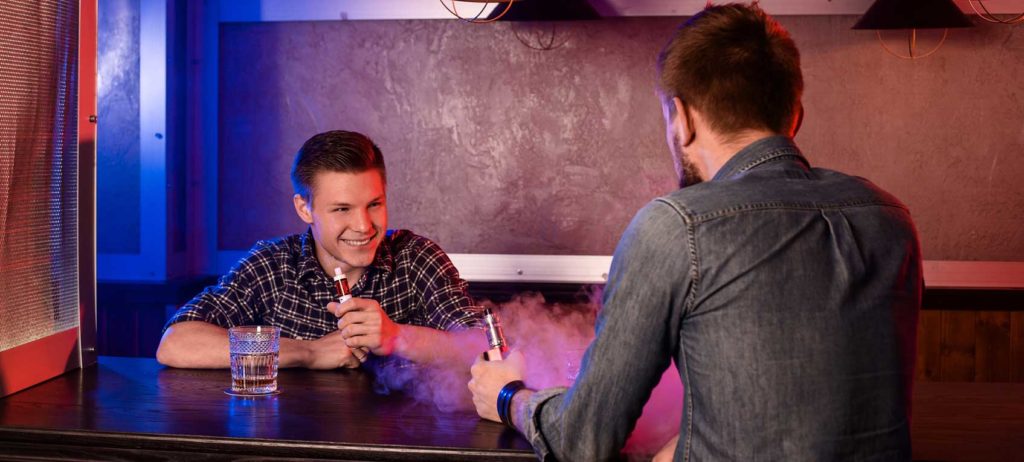 The Californian Department of Public Health thought they could add another weapon to their "vaping is bad" arsenal this week when they conducted a study on the air quality in vape shops.
I think they hoped to show that the air quality would be badly affected and it would therefore help with their vaping ban in public places. It didn't quite go to plan.
Many vape shops around the state were tested and the results from one of those shops tested was released as a representative sample.
The sampling was conducted under very adverse conditions, which included many of the employees vaping throughout the testing and 13 customers vaping in the shop too. There was no active ventilation system in place and clouds of vapour were visible at times. All this seems to suggest that the results would show a high level of exposure to none vapers.
So given all that how did the results read:
Nicotine: Not detected
Glycidol: Not detected
Formaldehyde: 7.2 ppb
Diacetyl: Not detected using standard method
2,3-Pentanedione: Not detected using standard method
Acetyl butyryl: Not detected using standard method
Acetoin: Not detected using standard method
Acetone: Not detected
Ethyl benzene: Not detected
m,p-Xylene: Not detected
o-Xylene: Not detected
Toluene: Not detected
Acetaldehyde: Not detected
Acetonitrile: Not detected
alpha-pinene: Not detected
Benzene: Not detected
Chloroform: Not detected
d-Limonene: Not detected
Methylene chloride: Not detected
Methyl methacrylate: Not detected
n-Hexane: Not detected
Styrene: Not detected
The only thing that was detected was formaldehyde; however, the level of formaldehyde they detected is consistent with normal indoor and outdoor air levels under baseline conditions.
So they had a small non-ventilated shop with many staff and customers' vaping and visible clouds of vapour and not one of the results of the air tests showed any levels that were even remotely hazardous either to the vapers or none-vapers health. Even the formaldehyde was no different than normal levels. They really couldn't have tested a more extreme environment and they still got no negative results.
Many of the vaping experts including Dr. Michael Siegel, Professor in the Department of Community Health Sciences, Boston University School of Public Health, had an opinion on this study. Dr. Siegel said that:
"Based on the current scientific evidence, I fail to see the justification for banning vaping in most public places. I just don't see any reasonable evidence at this time that it poses any significant health hazard to bystanders"
This is something we should be shouting from the roof tops every time someone brings up the vaping indoors ban.