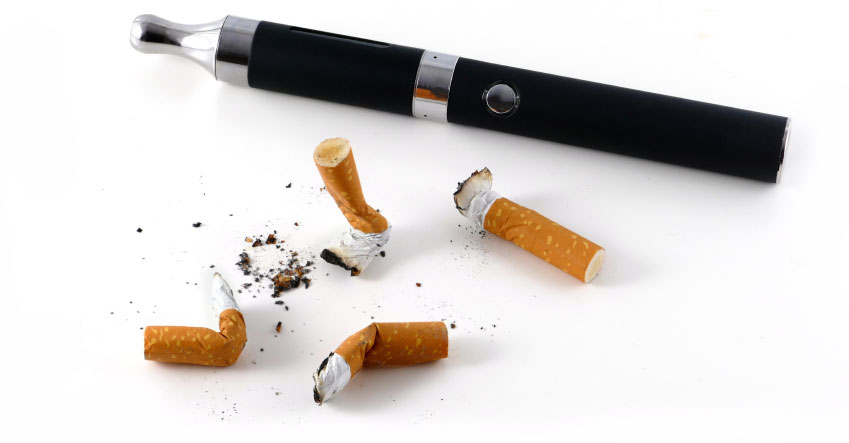 Yes, the great NHS stop smoking campaign known as Stoptober is nearly upon us again. With just a few days to go TV, radio and billboards are filling up fast with great advice on how to stop smoking.   Patches, gums, sprays and tablets are all available to use, alongside the Stop Smoking Service (SSS) support groups. This year, however, there is a change in the wind and it smells like vapour.  After many successful meetings, campaigns and educational briefings, SSS have opened their doors to ecig users too.  You can now be out and proud about your ecig in Stoptober and beyond and still take advantage of the extra support an SSS group can offer you.
Many people agree that no matter the route you take to stopping smoking, the availability of having someone there who can answer questions or concerns can make that journey easier. You won't receive any free eliquids or equipment but if you feel you need that little bit of extra help or someone to talk to then they are there for you (so are we, but you knew that bit already).
If you are thinking of making the switch to ecigs this Stoptober, the Smokefree NHS website has answers to some FAQs. Here's one of the questions:
"Will ecigarettes help me quit smoking?"
Evidence from a number of studies indicates that ecigarettes can help people quit smoking, with similar or better results than nicotine replacement therapies such as patches or gum. People who use ecigarettes too little or too rarely have less success at quitting smoking because not enough nicotine is obtained to reduce the urge to smoke. The type of ecigarette used may also make a difference. The findings of a study by researchers at King's College London and University College London indicate that daily use of tank models that can be refilled with liquid may give smokers "a better chance of quitting."
I'd have given a very similar answer to that if the smoker were asking me, but I'd have also talked more about peer pressure.  Every smoker has heard from at least one person "when are you going to give up?" or a variation of it. I've noticed that so many people are very proud of their loved ones when they do make the switch to ecigs but quite often after a few months of ecig use the question of quitting comes up again. Many people seem to think an ecig is the same as a cigarette, yet very few people question those who have used patches or gum for a few months, often because those are methods people have heard of, are familiar with and which the NHS supports.  When you get pressure like this it can make you feel like you must now quit ecigs too and you can, if you want to, when you are ready, just like with patches and gums.  The important thing to rememeber is that ecigs and Stoptober are both great reasons to leave cigarettes behind.
With ecigs it's totally up to you.  If you feel like you might go back to tobacco if your ecig wasn't available then stay on it, don't let someone else coerce you into doing something that you aren't ready for.  Just like when you made the switch to ecigs, you have to want to do it and if you're not ready then it just won't work.
If you feel you are ready to take the plunge then there are ways you can do it. Cold turkey is one option but this doesn't work for many people, for obvious reasons. A much easier and gentler way to wean yourself off is to step down the strength of your liquids, which is very similar to the technique the SSS use.
Then there are those amongst us (me included) who have no thoughts of giving up ecigs and still want to partake of nicotine for as long as possible.  The options are endless.
Whether you have switched already or are thinking about making the change to ecigs, it has to be about what works for you, the support to help you do it your way is out there.