It's that time of year again; the great NHS Stoptober campaign is gaining speed and signing people up across the UK. If you have never heard of Stoptober it's an NHS campaign with celebrity endorsements to get you to quit smoking. You sign up via your local Stop Smoking Service (SSS) or through the NHS website and make the 1st of October your start date.
The idea is if you can go smoke free for 28 days then you are 5 times more likely to quit for good. The NHS will send you supportive emails or texts there's also an app and even a Facebook bot that can message you practical support.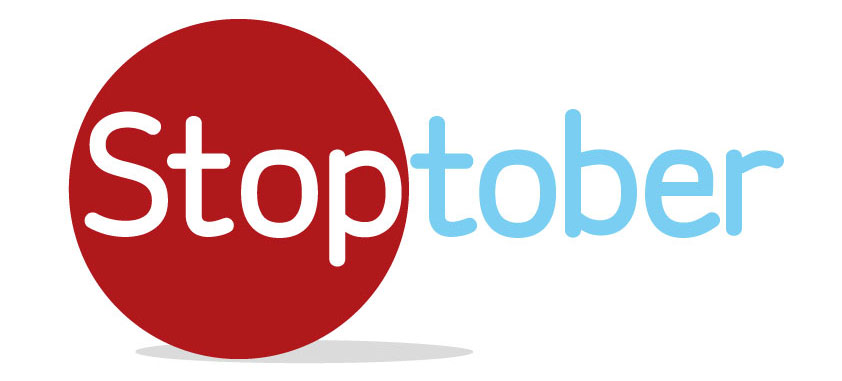 Is this your year to try? Or do you think that yet again you will try your hardest but after a day or two the lives of your nearest and dearest may be in danger if they offer you one more word of encouragement? Maybe this time around it might be time to give ecigs a go. Don't think of it as quitting or stopping, quitting anything is hard, think of it as switching. I'm calling it Switchtober.
The NHS are quite happy for ecigs to be your chosen method to quit tobacco cigarettes and will still offer you all the additional support you can get if your using a more traditional method of quitting. The NHS Stoptober website says that:
"E-cigarettes are particularly effective when combined with support from local stop smoking services – people who choose this route have some of the highest quitting success rates."
If you're thinking of giving Stoptober a try this year and using ecigs to do it then pop into one of our shops and have a chat with the team, try a device and see if it's something you think might be able to work for you. We have all been where you are now, and want you to have the help that we had when we made the big jump. Our team here at Phoenix are happy to offer as much encouragement as you need and we also have many practical tips and tricks to help you get the most from your ecig.
It's no secret that stopping smoking is the single best thing you can do to improve your health for yourself and those who love you. What have you got to lose? This could finally be your Switchtober!