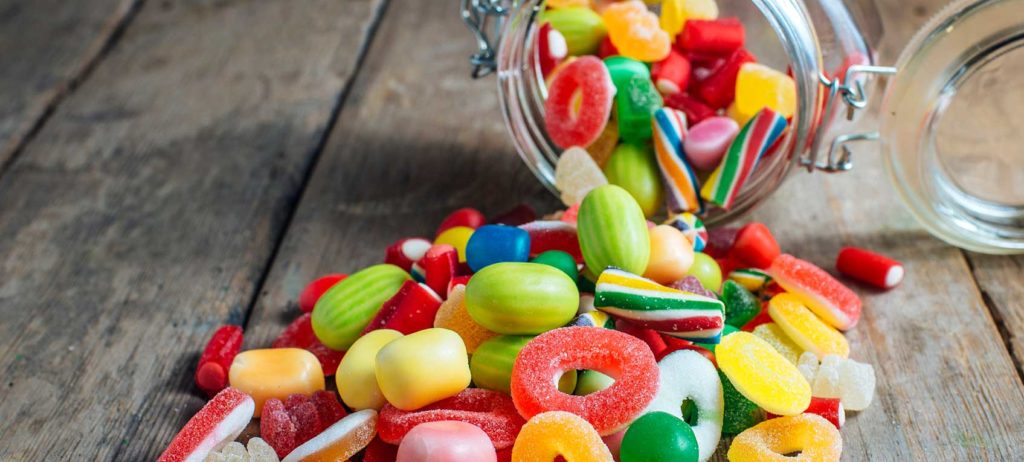 This time they are in the firing line from Public Health Wales (PHW). After failing to ban ecigs in public places last year in the Welsh Assembly, PHW seem to be determined that if you do vape you're not going to enjoy it. PHW published the latest updates to their ecig policy on January the 26th 2017 in which they said that:
"confectionary-like flavours of e-liquid should not be permitted, in order to reduce the appeal of vaping to children and young people."
Ashley Gould from PHW took it one step further when she said:
"You can buy bubblegum, candy floss, jam doughnut flavour e-cigarettes and they are only aimed at one audience – and that's about recruiting children."
Does she mean that only children like sweet flavours and vaping companies who sell sweet flavours are deliberately targeting children? It seems she might really think that no adult has ever enjoyed the flavour of a nice piece of fruit or a doughnut. Not only is that madness it also goes against every piece of evidence available at the moment.
If Wales does decide to ban a massive proportion of the flavours available is that going to make ecigs less attractive to adults too? Or just children? Of course it will affect the adults more, they are the ones using ecigs daily not the children. PHW says it takes this stance because it fears that ecigs will lead to a rise in tobacco use amongst children and the lack of enjoyable flavours will stop them from trying an ecig at all but all recent research suggests the total opposite, tobacco use in children is declining and they aren't moving towards ecigs.
ASH said as much back in October 2016:
"ASH finds no evidence that children are being recruited to smoking through their use of electronic cigarettes." And that "more young people are now aware of, and have tried e-cigarettes but regular use is still rare and confined largely to those who currently smoke or have previously smoked."
Cancer Research UK backs this statement as well saying that rates of young people smoking are at their lowest since the 1980's.
Come on PHW don't ruin vaping for everyone in Wales just because you "fear" something that there is no evidence for. Speak to Public Health England; they can give you a few tips on policy that's not based on fear.