Back in 1962 the UK Royal College of Physicians published its ground-breaking report Smoking and Health; the US Surgeon General (USSG) report was released 2 years later and replicated the same findings.
So after Public Health England and The Royal College of Physicians released their research on ecigs earlier this year most people were expecting something similar again from the USSG. Not this time though.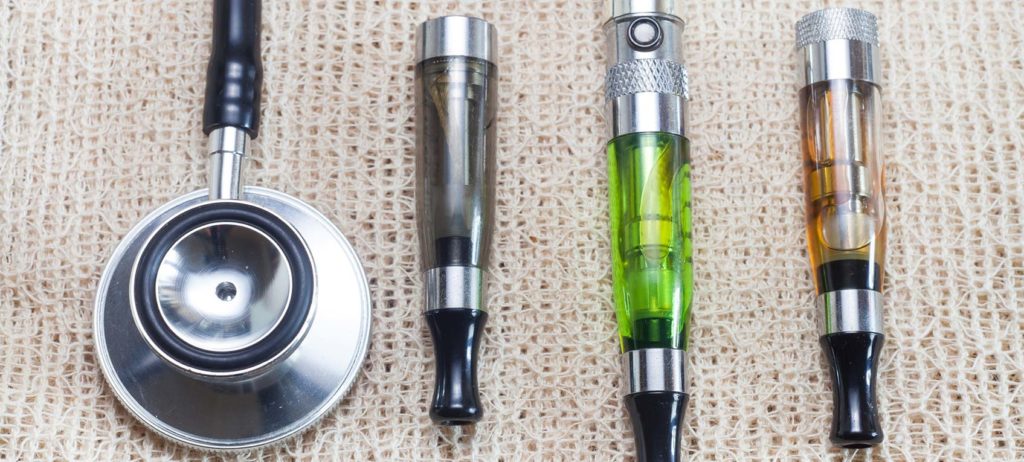 The US report was released on the 8th of December and is titled "E-Cigarette Use among Youth and Young Adults: A Report of the Surgeon General" and it has shocked many UK ecig advocates. As the title suggests the report focuses totally on the effects of ecigs on young people but many vaping advocates claim that it cherry picks the research to prove points that are irrelevant and scare potential users (young and old) away from ecigs.
As an example the report claims that only 1% of girls and 2% of boys in High School in 2011 had used an ecig but in 2015 13% of girls and 19% of boys are users. That's the whole fact and when you first hear that it does sound like a dramatic increase but back in 2011 vaping was relatively unheard of, I started around that time and most people had never heard of such a thing, I think I was the 1% in my whole town (and well over High School age too, unfortunately); there wasn't even a local vape shop. Secondly they fail to mention that those using an ecig in 2015 are no longer smoking.
Isn't the fact that 12% of girls and 17% of boys are no longer slowly killing themselves the better point to make? The report makes no reference to tobacco statistics V vaping statistics in that age group or any of the nicotine containing prescription options such as patches that can be given to children as young as 12. We don't live in a perfect world; if we did no one (of any age) would be a smoker, but isn't trying to provide a successful route out of tobacco more important than scare tactics? It seems not!
The UK seems to have a little more common sense about vaping so what did our experts have to say about the report?
ASH UK said that:
"ASH is puzzled by the level of concern being expressed about e-cigarettes by the Surgeon-General. In the US as in the UK, young people are experimenting with e-cigarettes but vaping has not been associated with an increase in smoking, a point which is not made sufficiently clear in the report."
Clive Bates has written 3 articles on his website The Counterfactual one of which he has titled "Bad science, poor insights and likely to do harm – rapid reaction to the Surgeon General's terrible e-cigarette report" I think we get the idea on what his opinion may be, but just in case:
"It is truly terrible – a heady mix of emotive propaganda and a completely warped and one-sided account of the science built on a lack of insight into youth behaviours and no knowledge of the tobacco and nicotine market and its consumers."
Prof Kevin Fenton, national director of health and wellbeing at Public Health England was outspoken about the report too saying that:
"Our review of the evidence found e-cigarette use carries a fraction of the risk of smoking, a conclusion reiterated by the Royal College of Physicians earlier this year. No new evidence has been published to contradict this; however we are closely monitoring any emerging evidence"
Prof Peter Hajek, Director of the Tobacco Dependence Research Unit at Queen Mary University of London had an opinion too:
"The new US report's conclusions do not tally with what the actual data show. It is simply not true that e-cigarettes are a tobacco product or that vaping lures children to smoking or that it creates dependence in non-smokers. The prevalence of smoking among young people is at all time low and regular use of nicotine containing e-cigarettes among never-smokers is extremely rare."
Prof Linda Bauld, Professor of Health Policy at the University of Stirling referenced the reports claims about vaping during pregnancy and the effects on foetal development:
"This report mentions the issue of e-cigarette use in pregnancy, stating that nicotine delivered by e-cigarettes can affect foetal and post-natal development. This is a fundamental misunderstanding of the evidence. We know Nicotine Replacement Therapy is safe – a recent study from the University of Nottingham found no adverse impact on the children of mothers who used it in pregnancy and followed up these infants until they were two years old."
The list of people speaking out about this report is endless. Researchers and activists on both sides of the argument are voicing their opinions loudly and I'm expecting this story to run for a while. In 1962 the reports from the UK and US agreed, smoking is bad. In 2016 the opinions are opposing, Harm reduction V Scare tactics, which side got it right this time? (We did obviously)
Available on YouTube there is also a handy video to go along with the USSG report, if you weren't scared enough from the report already.