Most of the big vaping news this week is still around the PHE report, so I thought I'd cover some of the smaller stories with some dates for the diary, things to support, and closing consultations.  We begin with the closings. I know many of you responded to the UK TPD public consultation and probably spent many happy hours filling it in. The deadline date has now passed and the consultation is closed. Now they take a look at our responses and they say that "All responses received by the closing date will be carefully considered. A summary report of consultation responses will be published on the Department of Health website in due course, once the consultation has been completed.  A final decision on the implementing regulations will be made in due course, taking into account all relevant considerations." But they haven't said when or how long the due course will be so it's back to the waiting game to see what the UK TPD will eventually look like.  The Welsh consultation also closed this week, which was much easier to complete than the UK one but far more draconian, however they did also ask for your opinion on public toilets too. Maybe that's where the results of the consultation will end up!
Moving on to things to sign and support if you haven't done so already. On the Parliament petition website there's one about ecigs asking the UK Parliament to fight the TPD and not bring it into law. It's not brilliantly put together but as there is now a petition there, no more can be added, so it's still worth a quick signature. Next up is the petition on change.org directed at the UK Department of Health and the Health Minister, Jane Ellison, asking for the UK to refuse to implement article 20 of the TPD due to the recent PHE report.  The TPD legal challenge is still waiting to have its day in court and  signatures are still being collected so if you, your mum, dad, sister, brother, second cousin and best friend haven't yet signed it, get yourselves to the website and put your name to it.  Following on from the Welsh consultation, the Welsh Lib-Dems are looking for a bit of support too, this time though it's money.  You don't have to be a member or supporter of theirs to pop your hand in your pocket. They think the proposed Welsh laws about ecigs are crazy and are trying to raise some cash to put together campaign packs for their activists to go out and collect signatures of support.  They are aiming for £5000 and all donations from £1 up to £500 are welcome and will only be spent on supporting the ecig cause.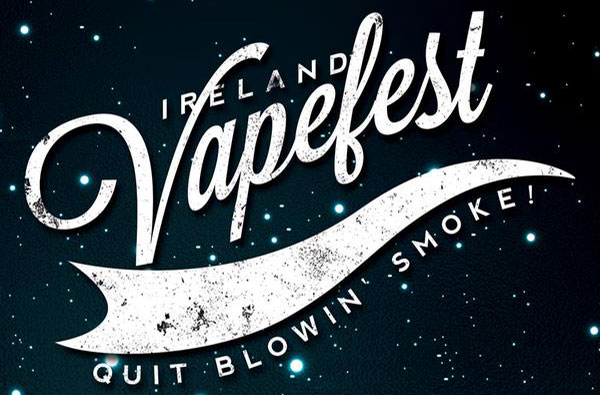 And lastly it's dates for your diaries. First up is VapeFest Ireland, held at the Aviva Stadium, Dublin on the 14th of November. A good time is pretty much guaranteed at this one, as I found out last time I went. I'll be going again this year too and I can't wait. Vape Jam UK dates have now been announced and due to possible TPD complications (if it's held after May it may not be allowed to go ahead) the dates have been brought forward to April 1st to the 3rd with the 1st for business 2 business only.  Public dates will be the 2nd and 3rd.  The location has also been changed to the Excel London.  The last announcement is the GFN 2016 conference. This is the 3rd time this conference has been on and again it will be held in Warsaw at the Marriott Hotel. Dates are June the 17th and 18th 2016.  This year they hope to address the issues of Evidence, Accountability and Transparency.  Subjects already considered for discussion are:
use of ecigarettes in mental health facilities
do vape shops have a role as 'smoking cessation services'?
how do we ensure accountability in public health?
what is industry's role in the vape market?
what are the characteristics of nicotine addiction?
implications of the implementation of the EU TPD and issues for FCTC COP7
If you think you may have a topic for discussion you can tweet them at #GFN16 or email to gfn@kachange.eu.