What did you get up to this weekend? Did you have a good time?
I did, I made my way down to Shrewsbury to attend the biggest vaping festival in the UK and it was fantastic. Thousands of people attended again this year and the atmosphere was amongst the best yet.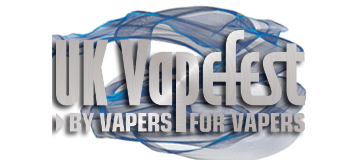 The Saturday started off with a frantic dash to get the stuff my manager wanted (he couldn't attend but gave me a shopping list). Once I had his list done it was my chance to grab the bits I wanted and then it was time to take the pace down a little and actually have a look at who was there and what they brought. There were a few new VapeFest releases of juices and atty's but most vendors had brought the usual Brands with a special VapeFest price tag attached. VapeFest isn't really known for the free samples but the prices are always very attractive on the day, although I did manage a few freebie juices.
The food wagons were there again this year, except for the vegetarian one which was a little disappointing for some folks. But my chip buttie was lovely and I bumped into Phoenix's head of flavour development Dan Gordon.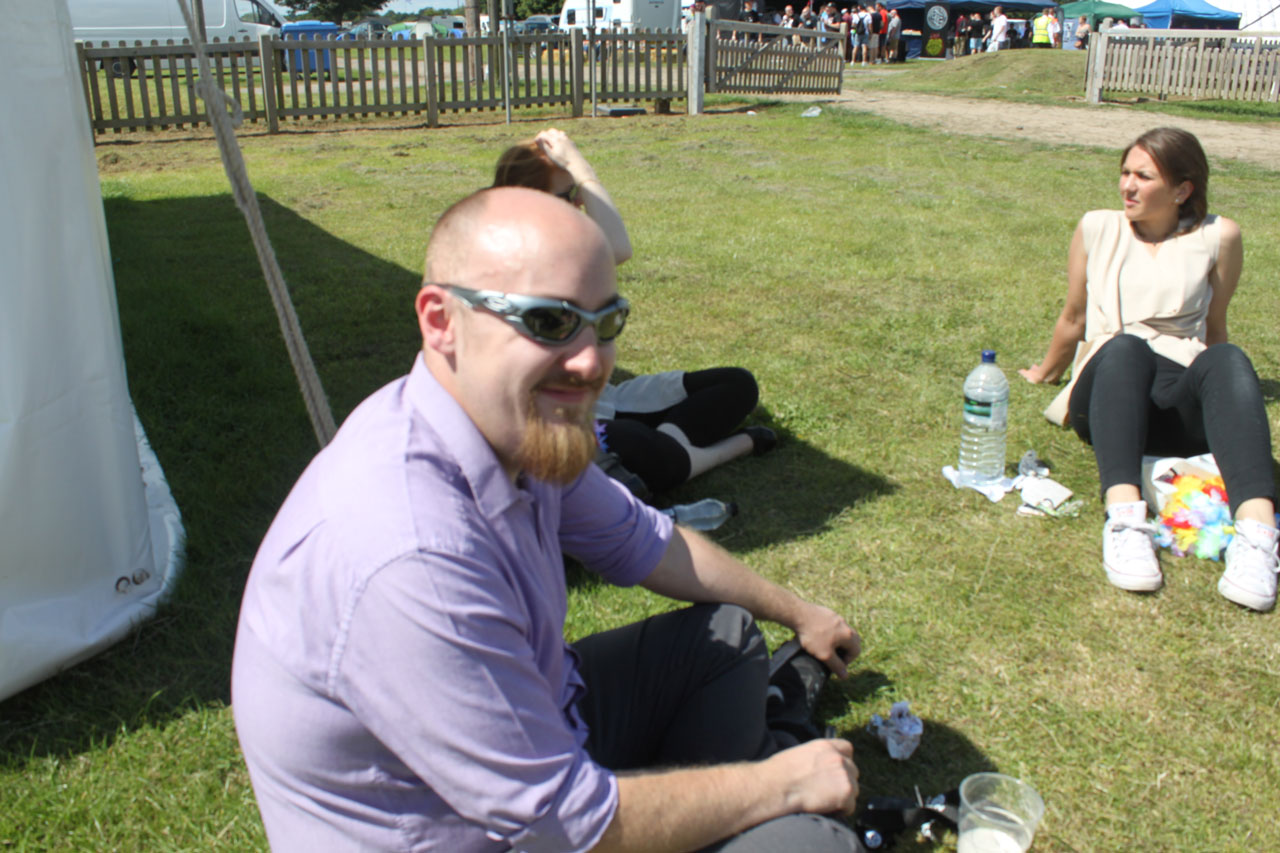 I did say I would Photoshop the beer out of the picky but oops I forgot. He was working hard though, making his way round the stalls talking to vendors about EL-Science.
Vapers in Power had a marquee again this year with a couple of talks going on over both days of VapeFest, very interesting stuff about the future of vaping with the Tobacco Products Directive now in effect.

Then it was time for the raffle. With at least 60 prizes everyone in the crowd was hopeful; I know there were at least 60 prizes because I won one of them! I can't bring you any pictures of that yet though as it hasn't been delivered yet, but I can tell you it's a special edition Rude Oil BBQ.
The grounds cleared out fairly quickly after the raffle as the evening's festivities began. Those who stayed behind got to enjoy the live band and the beer wagons. I headed back to the hotel as happy hour began at 6PM. That was day 1.
Sunday last year was much more of a social day and the same happened this year, a lot more of the vendors stayed for the Sunday this year and it was nowhere near as manic as Saturday. Plenty of opportunity to try the juices and devices in a more relaxed atmosphere. Lunchtime saw a couple more talks from Vapers in Power and I spent my time after that catching up with VapeFest friends new and old. By 6pm most of the vendors had packed up and VapeFest 2016 came to a close. What a weekend, fantastic weather and all. I hope I see you there next year!