'Engagement Rewards'
Social Media Platforms, July 2017
Terms & Conditions
Your relationship with Phoenix Vape Lounge, (hereafter referred to as "Phoenix")
1.1 These terms of use set out the legally binding contract between Phoenix and you in relation to the ' Engagement Rewards'.
1.2 You will be deemed to accept these terms should you agree to them when prompted via the appropriate social media platform.
1.3 Phoenix may make changes to these terms from time to time. The most up to date version will be available from Phoenix on its website https://www.phoenixeliquid.co.uk/. You should check the terms regularly, and if you enter any competition after the date of any change, it will be on the new terms.
1.4 Phoenix shall use and take care of any personal information you provide to Phoenix as described in accordance with current UK Data Protection legislation, and will not disclose this personal information to a third party without your consent. By accepting these terms as outlined above, you agree to the collection, retention, usage and distribution of your personal information in order to process and contact you about your competition entry.
2. Reward Scheme Rules
2.1 The reward scheme is organised by Phoenix Electronic Cigarettes of 1 Manorgrove Centre, Vicarage Farm Road, Boongate, Peterborough, PE1 5UH, United Kingdom.
2.2 Phoenix reserves the right from time to time and at any time to cancel, discontinue, temporarily or permanently, or amend the Reward Scheme or these rules with or without prior notice (including, without limitation, in the case of anticipated, suspected or actual fraud).
2.3 In the event of any dispute regarding the rules, notice, conduct or result of the Reward Scheme, the decision of Phoenix shall be final and binding and no other correspondence or discussion shall be entered into.
2.4 Every participant that likes, comments, reviews, or otherwise engages with the company via a social media platform will be considered on an individual, case by case basis for eligibility.
2.5 There is no limit on the amount of participants and/or fans and followers Phoenix may decide to choose to receive free gifts at any given time. All eligible entries will automatically be included and considered.
2.6 You must be a UK resident and aged 18 years or over to be considered for reward. Employees of Phoenix, EL Science, Phoenix Vapers, or its group companies, any company involved in the reward scheme, or any advertising agency or web company connected with Phoenix, are not eligible. Proof of identity and age may be required and Phoenix reserves the right to verify the eligibility of all entrants. Northern Ireland residents are excluded from consideration under the Betting, Gaming, Lotteries and Amusements (Northern Ireland) Order 1985.
2.7 There is no limit nor quota requirement to how many entries are eligible at any given time. You accept that this process is in place without bias or agenda, and decided upon based on the discretion of the company.
2.8 The recipient(s) will be notified via social media. The recipient(s) name may also be published on Phoenix, EL Science, or Phoenix Vapers social media. If the recipient(s) does not respond to Phoenix's notification within 7 days of being notified, then the recipient(s)'s reward will be forfeited and Phoenix shall be entitled to select another recipient(s) in accordance with the process described above (and that recipient(s) will have to respond to notification of their win within 7 days or else they will also forfeit their reward). If the recipient(s) rejects the reward or the entry is invalid or in breach of these rules, the recipient(s)'s reward will be forfeited and Phoenix shall be entitled to withhold any reward.
2.9 Any reward is subject to availability, non-transferable, non-exchangeable and there is no cash alternative. Phoenix reserves the right to substitute a reward of equal or greater value at any time. Phoenix accepts no responsibility for any costs associated with the reward and not specifically included in the reward.
2.10 Phoenix accepts no responsibility for any damage, loss, liabilities, injury or disappointment incurred or suffered by you as a result of entering the reward scheme or accepting the reward, with consideration taken that any reward offered can and may promote electronic cigarettes and thus contain nicotine and nicotine related products such as vapourisers, e-liquids, and relevant paraphernalia. Phoenix further disclaims liability for any injury or damage to your or any other person's computer relating to or resulting from participation in or downloading any materials in connection with the reward scheme. Phoenix accepts no responsibility for entries that are lost, delayed, damaged, misdirected or incomplete or cannot be delivered or entered for any technical or other reason. Proof of delivery of the entry is not proof of receipt by Phoenix.
2.11 The recipient(s) may be required to take part in promotional activity related to the reward scheme, including being featured in Phoenix, EL Science, or Phoenix Vapers social media and the recipient(s) shall participate in such activity on Phoenix's reasonable request such as a blog entry featuring the recipient(s)'s experience of reward. The recipient(s) consents to the use by Phoenix and all related companies, both before and after the closing date of the reward scheme for an unlimited time, of the recipient(s)'s voice, image, photograph and name and address for publicity purposes (in any medium, including still photographs and audio visual recordings, and on the internet, including any websites hosted by Phoenix and its related companies and on any social media account controlled by Phoenix, including but not limited to Facebook, LinkedIn, and Twitter accounts) and in advertising, marketing or promotional material without additional compensation or prior notice and, in entering the reward scheme, all entrants consent to the same.
2.12 By entering the reward scheme you agree for Phoenix Vape Lounge and its selected partners to contact you with newsletters and/or future product offers that Phoenix believes may interest you. If you would prefer not to receive these offers you will be given the opportunity to unsubscribe on every email that Phoenix sends to you or please write to 'Marketing' at 1 Manorgrove Centre, Vicarage Farm Road, Boongate, Peterborough, PE1 5UH, United Kingdom
2.13 You understand that this promotion is in no way sponsored, endorsed, or administered by or associated with Facebook, Twitter, Google+, or any other social media platform used to promote it. As such, these companies cannot be held liable or responsible for anything related to this promotion.
3. General legal terms
3.1 These terms, together with Phoenix's website terms of use and privacy policy, constitute the whole legal agreement between you and Phoenix in relation to your entry to the reward scheme.
3.2 Nothing in these terms excludes or limits Phoenix's liability for losses which may not be excluded or limited by applicable law. Subject to this, Phoenix shall not be liable to you for any loss or damage which may be suffered by you in relation to your entry to the reward scheme, including indirect or consequential losses such as loss of profit, loss of goodwill or business reputation, or loss of data suffered by you.
3.3 Phoenix shall not be liable for any failure to comply with its obligations where the failure is caused by something outside its reasonable control. Such circumstances shall include, but not be limited to, weather conditions, fire, flood, hurricane, strike, industrial dispute, war, hostilities, political unrest, riots, civil commotion, inevitable accidents, supervening legislation or any other circumstances amounting to force majeure.
3.4 You acknowledge and agree that each member of the group of companies of which Phoenix is a part of may directly enforce, and rely upon, any provision of these terms. Other than this, no other person or company may benefit from these terms.
3.5 These terms shall be governed by English law. Phoenix and you agree to submit to the exclusive jurisdiction of the courts of England to resolve any legal matter arising from these terms.
July 2017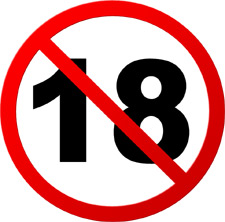 YOU MUST BE EIGHTEEN (18) YEARS OF AGE, TO PURCHASE ANY OF OUR PRODUCTS. PHOENIX VAPERS LIMITED RESERVES THE RIGHT TO CANCEL ANY TRANSACTION WHERE IT REASONABLY BELIEVES THE PURCHASER IS EITHER NOT OF THE REQUIRED LEGAL AGE OR PURCHASING PRODUCTS ON BEHALF OF AN INDEVIDUAL BELOW THE AGE OF 18.
PHOENIX VAPERS LIMITED ACTIVELY ENCOURAGES PEOPLE NOT TO TAKE UP A NICOTINE HABIT. IF YOU ARE NOT ALREADY A SMOKER THEN PLEASE DO NOT BUY OUR NICOTINE CONTAINING PRODUCTS.
WARNING: NICOTINE IS A POISON. NICOTINE IS HARMFUL. KEEP OUT OF REACH FROM CHILDREN AND LOCKED AWAY IN A SAFE PLACE. IF ANY NICOTINE PRODUCT IS CONSUMED, SEEK MEDICAL ASSISTANCE IMMEDIATELY AS IT MAY BE FATAL.